Digital marketing has revolutionized the way businesses interact with their customers. As we venture deeper into the digital age, the lines between traditional and digital marketing blur, making it crucial for businesses to stay ahead of the curve. The rise of digital marketing agencies has been a game-changer, especially for law firms struggling to establish a robust online presence and generate qualified leads. This article, 'Reimagining Ads for Digital Marketing Agency Success,' focuses on the role of digital marketing agencies and how they can help law firms like yours achieve online success.
In this comprehensive guide, we delve into the world of digital marketing and explore the strategies that marketing agencies employ to drive success. We'll also share some of the most successful ad campaigns by digital marketing agencies and how they managed to break through the noise. From lead generation strategies to effective ways of promoting a digital marketing agency, we cover it all.
Finally, we will take a closer look at ENX2 Legal Marketing, a specialized agency that understands the unique needs of law firms and has a proven record of delivering results. Buckle up as we navigate the exciting world of digital marketing and discover how your law firm can benefit from these strategies. Stay tuned!
Understanding the Role of Digital Marketing Agencies
In the fast-paced digital world, standing out from the crowd is paramount and digital marketing agencies are the game-changers that can make this happen. They are the architects of the digital landscape, crafting tailor-made campaigns and strategies to propel businesses forward.
Specialization in Creating Tailored Campaigns
A digital advertising agency specializes in building strategies that reach the right target audience at every stage of the sales funnel. From raising brand awareness to driving conversions, these agencies craft highly-targeted and personalized campaigns to turn your target market into loyal clients. This is achieved by thorough industry and competition analysis, understanding online consumer behavior, and leveraging this knowledge to create unique and compelling campaigns.
Services Offered by Digital Marketing Agencies
Digital marketing agencies offer a myriad of services. They build branding strategies, run social media campaigns, and even provide graphic design services. They're equipped to handle everything from building a unique brand identity to launching audience-focused ads across different social media platforms. This comprehensive approach ensures a consistent presence across all digital channels, thereby enhancing the impact of your marketing efforts.
Pricing Structure of Digital Marketing Agencies
When it comes to costs, most digital advertising agencies charge per hour. Depending on the location and the specific services you require, the price can vary. For instance, an agency based in the US may charge between $100 and $200 per hour, while those located in Eastern Europe might ask for $15 – $75 per hour. Transparent pricing allows businesses to decide if they can afford an agency's services and ensures that only serious, qualified candidates contact the agency.
Advantages of Hiring a Digital Marketing Agency
The benefits of hiring a digital advertising agency are manifold. These agencies provide measurable results, making it easier to track and monitor the effectiveness of your campaigns. They also offer highly-targeted ads, ensuring that your marketing efforts reach the right audience. Moreover, compared to traditional advertising, digital marketing is cost-effective and offers a wide range of media channels to choose from. With a digital marketing agency, you can reach more people, save on advertising costs, benefit from convenient conversions, and measure success in quantifiable results.
In conclusion, digital marketing agencies play a pivotal role in shaping a business's online presence. They provide a plethora of services that are instrumental in boosting brand visibility and driving conversions. With their specialized skills and transparent pricing, they offer a compelling option for businesses looking to make a mark in the digital world.
Successful Digital Marketing Agency Ad Campaigns
In the infinite digital landscape, creativity and clever strategy are key to making a lasting impression. Let's dive into some of the most successful ad campaigns orchestrated by digital marketing agencies that have left an indelible mark and have much to teach us.
Tide's "Every Ad Is A Tide Ad" Campaign
A shining example of thinking outside the box, Tide's "Every Ad Is A Tide Ad" campaign, executed by Saatchi & Saatchi New York, stole the show at the Superbowl. This ingenious ad spot featured Stranger Thing's David Harbour in various stereotypical television ad situations, constantly highlighting the cleanliness of everyone's clothes, courtesy of Tide. By cleverly claiming every ad as their own and leveraging social media to spread their message, Tide turned the tables on every other company and dominated the most important marketing event of the year. The campaign taught us the power of creativity and the potential of social media to extend the reach of a campaign beyond the usual demographics.
State Street Global Advisors' "Fearless Girl" Campaign
Coming soon…
Skittles' Exclusive Ad Campaign
Coming soon…
Heathrow Airport's "The Heathrow Bears Return" Campaign
Coming soon…
Brave Bison's Social Media Campaign for Ellesse
Coming soon…
KOTA's Campaign for Jamie Oliver's Book "VEG"
Coming soon…
Crafted's Digital Revamp for Duracell
Coming soon…
In this digital age, traditional advertising methods are rapidly becoming obsolete. The success of these ad campaigns serves as a testament to the power of innovative thinking, the strategic use of social media and the necessity to stay ahead of current trends. As these examples illustrate, a well-executed digital marketing campaign can significantly enhance brand visibility and create a lasting impact on your audience.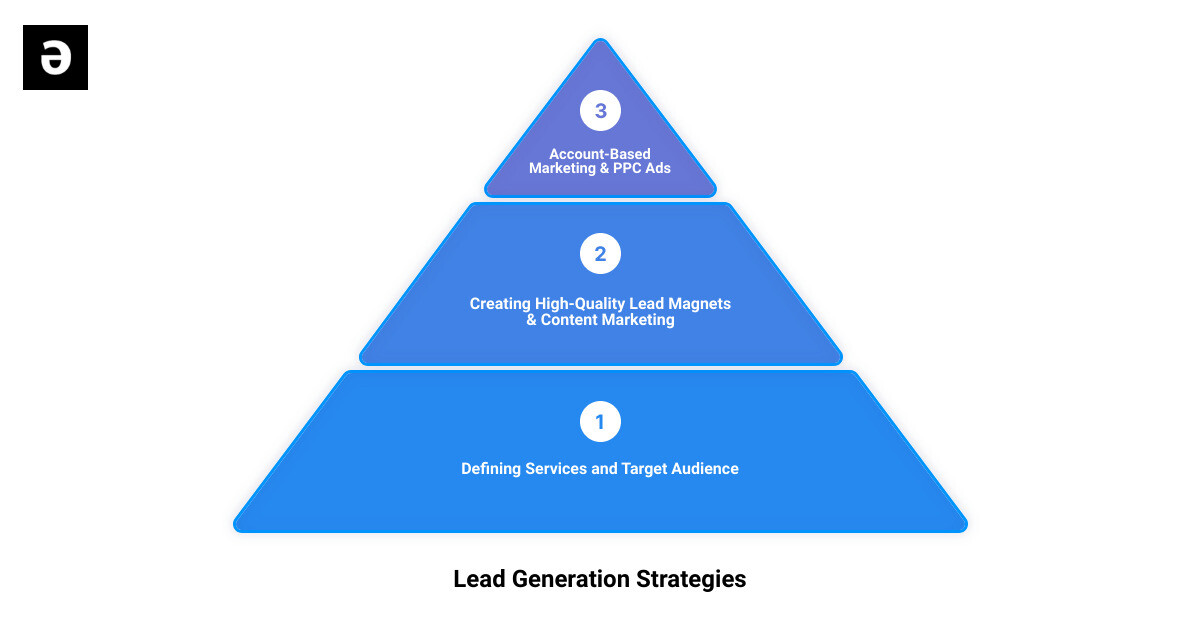 Lead Generation Strategies for Digital Marketing Agencies
Digital marketing agencies compete in a densely populated arena with a plethora of promising contenders. To stand apart in this competitive milieu, agencies need to cultivate a unique approach to lead generation that not only captures attention but also fosters trust and rapport with potential clients. Here are some proven strategies for lead generation, which can fuel your agency's growth and success.
Defining Services and Target Audience
Visibility begins with clarity. The first step in the lead generation journey is to delineate your agency's core services and identify your target audience. This process involves defining a buyer persona based on specific parameters such as geographical location, industry, company size, and interests. By picturing your ideal customer, you can effectively tailor your marketing strategies to target those most likely to invest in your services.
Creating High-Quality Lead Magnets
In a digital landscape brimming with promises, standing out requires substance. High-quality lead magnets can offer a compelling incentive for potential leads to share their information. For instance, Thrive Agency uses webinars on timely topics like addressing negative online reviews as a lead magnet, effectively demonstrating their expertise while providing valuable insight to attendees.
Using Content Marketing to Showcase Expertise
Another way to stand out is by leveraging content marketing to establish authority in your niche. By producing insightful and valuable content that addresses the pain points of your target audience, you can build a relationship with potential clients in a non-threatening environment. Rankios.io, for example, runs a blog specifically geared toward its target audience of personal injury attorneys.
Implementing Account-Based Marketing Strategies
Account-based marketing, which involves marketing directly to specific individuals or companies, can be a potent tool in your lead generation arsenal. This strategy allows you to research potential clients extensively, understand their needs, and create value-specific pitches, thereby initiating a proactive engagement with key decision-makers.
Running PPC Lead Generation Ads
Pay-per-click (PPC) ads can help your agency connect with users who may not have discovered your services otherwise. You can use platforms like Google Ads to appear in relevant searches or use discovery-based platforms like Facebook or LinkedIn to generate demand. With automation, you can optimize the use of these platforms for a successful ad agency lead generation campaign.
Working with Influencers
Influencer marketing, when done right, can be an effective way to reach out to a wider audience and generate leads. Collaborating with influencers who resonate with your brand can help you tap into their follower base and leverage their influence for your business.
Using Marketing Automation for Lead Generation
Marketing automation tools can streamline your lead generation process, making it easier and more efficient. These tools can automate repetitive tasks such as email marketing, social media posting, and ad campaigns, freeing up your time to focus on more strategic aspects of your business.
By integrating these strategies into your lead generation process, your agency can attract high-quality leads and convert them into loyal clients. Remember, the ultimate goal of lead generation is not just to increase the number of leads but to ensure these leads are qualified and have a high potential for conversion.
Promoting a Digital Marketing Agency
In the dynamic world of digital marketing, creating a strong and visible brand presence is vital. From leveraging social media platforms to implementing referral marketing and utilizing cutting-edge marketing automation tools, there are numerous ways to promote your digital marketing agency. This section will explore these strategies in depth.
Using Social Media Platforms for Promotion
Social media platforms such as Facebook, LinkedIn, and TikTok are powerful tools for promoting your digital marketing agency. They not only allow you to reach a broader audience but also provide a platform for showcasing your expertise and successes.
Facebook Lead Ads, for example, is a mobile-first ad format that allows you to collect lead information without users having to leave the platform. By integrating tools like LeadsBridge, you can connect Facebook Lead Ads with your marketing tools for real-time lead processing, ensuring GDPR & CCPA compliance.
LinkedIn Lead Gen Forms, on the other hand, work wonders for B2B advertising. The job-centered targeting on LinkedIn allows you to reach key decision-makers in selected industries, increasing your ad's relevance and effectiveness.
Implementing Referral Marketing
Referral marketing is another excellent strategy for promoting your agency. By incentivizing satisfied clients to refer your services to their network, you can generate highly qualified leads and boost your brand reputation. It's a win-win situation – your clients get rewards for successful referrals, and you get access to a network of potential clients who are likely to trust your services due to the personal recommendation.
Buying Leads: Pros and Cons
Buying leads is a quicker, though potentially less effective, strategy for lead generation. While it can provide immediate access to a list of potential clients, there's no guarantee these leads are qualified or interested in your services. Plus, purchased leads may not always comply with privacy regulations like GDPR and CCPA, so it's essential to ensure any leads you buy are compliant.
Using Marketing Automation Tools for Promotion
Automation is a marketer's best friend. It can streamline your data management, automate responses, and continually update ad lists to show your ads to new users. Tools like Mailchimp, HubSpot, and ActiveCampaign, when integrated with lead generation sources through LeadsBridge, can automate your workflow and ensure no leads fall through the cracks.
In essence, promoting a digital marketing agency requires a blend of innovative strategies, cutting-edge tools, and a focus on building strong, authentic relationships with your audience. By implementing these tactics, you can boost your agency's visibility, attract high-quality leads, and set your business up for long-term success.
Digital marketing success stories are all around us, and one of the most compelling ones belongs to ENX2 Legal Marketing. This case study provides a glimpse into how ENX2 has used its unique approach to digital marketing to carve out a niche in the legal industry, providing exceptional value to their clients.
Overview of ENX2 Legal Marketing
ENX2 Legal Marketing is a national digital marketing agency that has mastered the art and science of online visibility. With a special focus on legal marketing, they have managed to positively transform the online presence of some of the most elite law firms in the United States. They firmly believe that hard work combined with digital marketing expertise can make amazing things happen for any business, especially law firms.
Unique Selling Proposition of ENX2 Legal Marketing
What sets ENX2 apart is their dedication to exemplary legal marketing services and personalized client interaction. They don't outsource their work; instead, they have an in-house team of award-winning developers, content writers, SEO specialists, social media gurus, and business consultants. This hands-on approach ensures that every strategy is tailored to the unique needs of every client.
Moreover, ENX2 is part of the Google Partners program, with staff members holding certifications in Google Analytics and Google Ads, thereby assuring their clients that their projects are handled by industry-certified professionals.
Services Offered by ENX2 Legal Marketing
ENX2 offers a wide array of services designed to enhance the online visibility and reputation of law firms. These services include customized web design and development, content marketing, social media marketing, multimedia services, search engine optimization, and PPC advertising campaigns. By offering a comprehensive suite of digital marketing services, ENX2 ensures that law firms have all the tools they need to succeed in the digital landscape.
Success Stories of ENX2 Legal Marketing
ENX2 has a track record of delivering extraordinary results for their clients. A testament to their success is the significant increase in client leads and online reputation for law firms they have worked with. For instance, Sanford Heisler Sharp, LLP, experienced more than a doubling of their intake volume nationwide within two years, a result directly attributed to ENX2's efforts.
These success stories underscore the power of strategic digital marketing, and ENX2's mastery of it, in elevating a law firm's online presence and driving meaningful business results.
Contact ENX2 Marketing For Ads For a Digital Marketing Agency
In the maelstrom of a rapidly evolving digital landscape, the right digital marketing agency can chart the course to greater visibility, lead generation, and business success. As we've explored, agencies such as ENX2 Legal Marketing have harnessed the power of innovative ad campaigns, targeted lead generation strategies, and effective promotional tools to deliver substantial results for their clients.
An outstanding example like Tide's "Every Ad Is A Tide Ad" campaign underscores the importance of thinking outside the box. This campaign turned conventional advertising wisdom on its head, creating a ripple effect that reached far beyond a single Superbowl ad slot. Similarly, the use of content marketing, account-based marketing, and marketing automation has proven critical in generating high-quality leads and converting them into loyal customers.
ENX2 Legal Marketing stands as in the industry, demonstrating how a specialized approach can yield significant results. With a clear understanding of the unique needs of law firms, they've been able to deliver bespoke strategies that have more than doubled client intake volumes and propelled firms to the top of search engine results. Contact them today for help.
In sum, the power of a tailored, strategic approach to digital marketing is undeniable. Whether it's creating a standout ad campaign, building an effective lead generation strategy, or promoting your firm with the right tools, partnering with a digital marketing agency can unlock untold potential for business growth.
Remember, in the world of digital marketing, creativity, strategy, and precision can make all the difference. The path to success may not always be linear, but with the right guide, it's certainly achievable. As the examples and strategies discussed in this article have shown, the future of your law firm could well be a click away.